London based freelance gaffer
My name is Joel Rainsley, a London based gaffer with 15 years experience in the Film and TV industry lighting & electrical department. Specialising in film and commercials shoots I also have extensive experience in TV, music videos and corporate productions with electrical training to certify me as a competent electrician. I have worked all over the UK, including Wales, Scotland and Ireland with industry contacts in many UK cities. Contact me via e-mail or phone 07930 304782 to discuss your lighting and electrical requirements. I have access to a substantial professional film industry contacts in equipment hire and experienced qualified lighting technicians.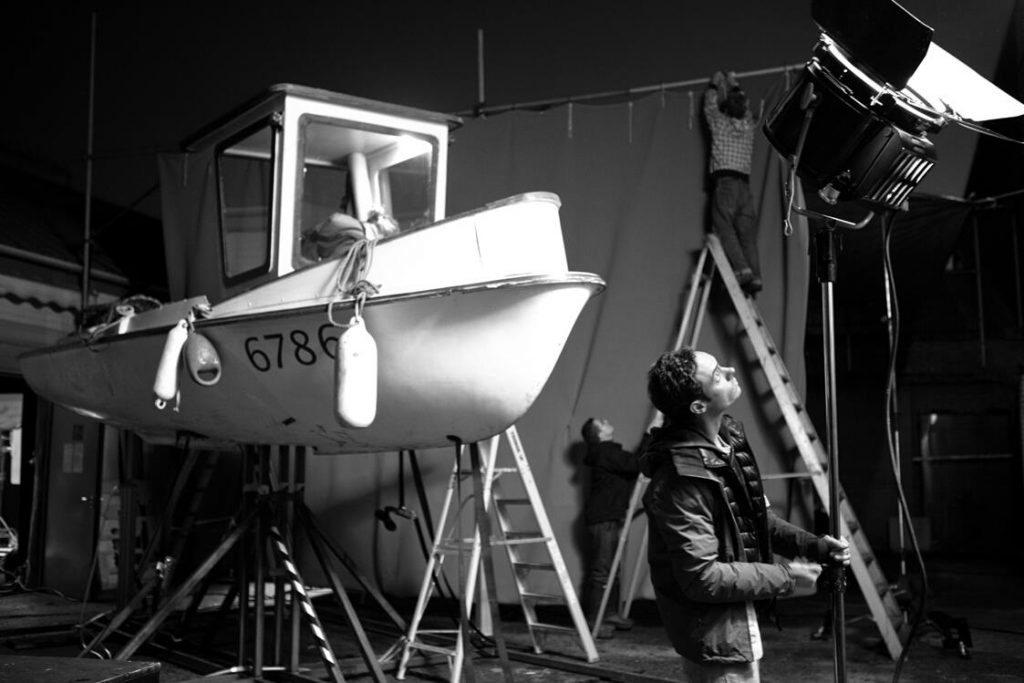 Gaffer services provided for
Adidas   •   BBC   •   BT SPORT   •   Bulgari   •   Burberry   •   Clarks   •   Channel 4 Music   •   Channel 5   •   Dyson   •   Facebook   •   Getty Images   •   Harrods   •  H. Moser & Cie   •   Laphroaig Whisky   •   London School of Economics   •   Linkedin   •   McDonald's   •   Netflix   •   Trainline   •   S4C
Trailers & Commercials
Electric Litany – Sealight Music Video DoP: Daniel Lindholm. Director:Sakari Lerkkanen.
M X – Ihminen Music Video DoP: Daniel Lindholm. Director: Sakari Lerkkanen.
Bulgari Harrods Commercial DoP: Darren Ladbury. Director: Bruno Chiecco.
Trainline is Lintenair Commercial Director: Ben Cookson. DoP: Sam Gordon.
Moser Nature Watch Commercial DoP: Daniel Fazio. Director: Sam Gordon.
Promo Little Dragon 'Love Chanting' DoP: Bart Sienkiewicz. Director: Joe Wills.
Feature Film Possum DoP: Kit Fraser. Director: Matthew Holness. Best Boy: Joel Rainsley.
Short Film The Pugilist's Son Director: Chris Fretwell. DoP: Maja Zamojda.
Short Film Kitties Fortune Director: Adam Baroukh. DoP: Daniel Fazio. Festivals: London Short Film Festival, London Lift-Off Festival
Save
Save
Short Film Dear Albion Director: Jack Taylor Cox. DoP: Stil Williams.
Feature Film Cockneys vs Zombies DoP: Daniel Bronks. Director: Matthias Hoene. Best Boy: Joel Rainsley.